Here Goes a New Kitchen Project!
Page One
This kitchen project is not going to be as extensive as my last one, but I do plan on doing some neat things to this very small kitchen.

The first two pictures are after I removed the outer drywall fron the wall connecting the small kitchen to the dinning room. I realized I had not taken any photos in the "before" phase, so I stoped and took these two. Guess I was in a hurry to just tear things apart and get working.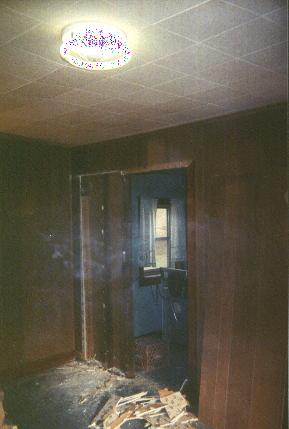 This next picture is after I removed the stove, cabinets and sink base. The only thing remaining is the wall cabinet on the back wall. I wanted to blow out the doorway into the kitchen to give more room for counter space.I am removing the trim in the corner in the picture. I already removed the drywall and am getting ready to remove the wall studs.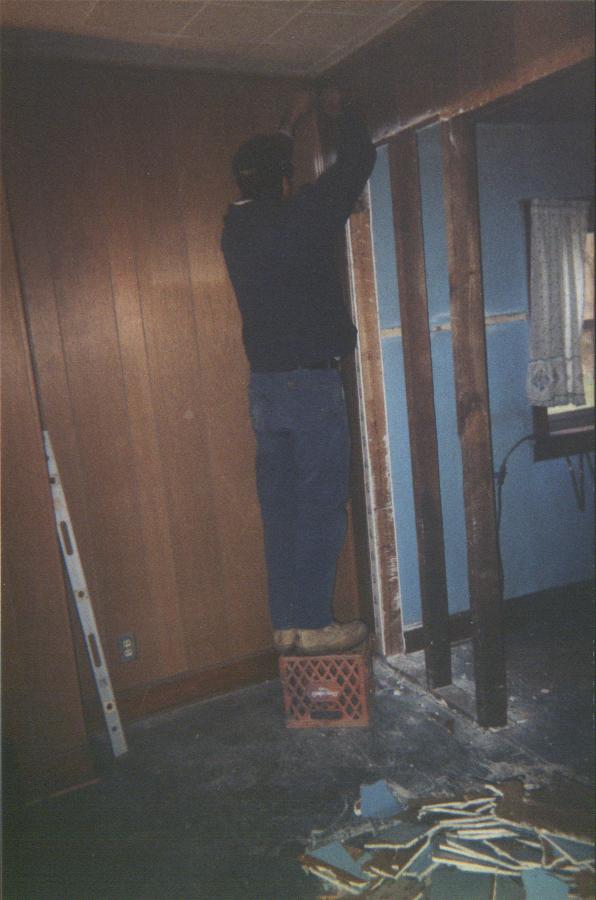 These next three pictures are after the wall studs were removed and the header was put in place. As you can see from the pics, there is not much room in the kitchen. That's why I wanted to expand it out into the dinning room.