My New Project, A Garage Re-Hab
Page One

Here's some pictures of the garage at my new house. It's kind of rough. No doors, no floor, and plenty of bees and critters. I kind of had a vision when I first looked at this place, and this building has come a long way since then.
First up, a few pics of the garage when I first found the place and had the contract accepted. At that time I knew this place was going to be mine!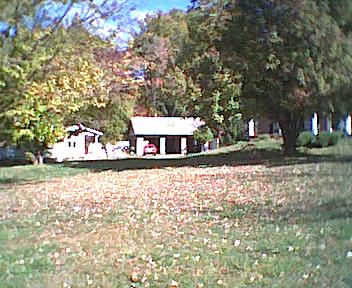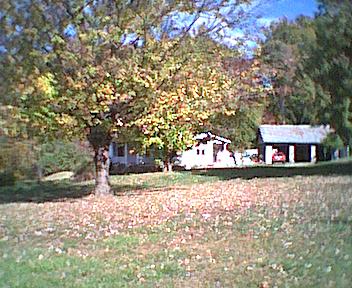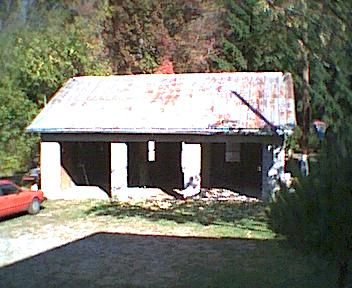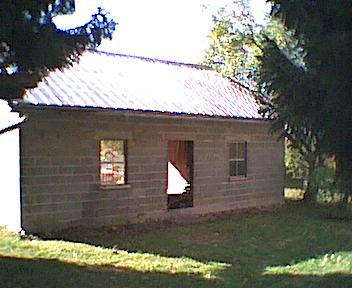 The first thing I had to do was have my good friend L.B. come out and replace one of the columns that was between two of the doors. It had been backed into before I bought the place and was resting on just a corner of one block. I'm suprised it did'nt fall down before.Also, if you look in the third picture, I had him block up a walk in door that I did'nt need so I could install a window.
Thanks Larry!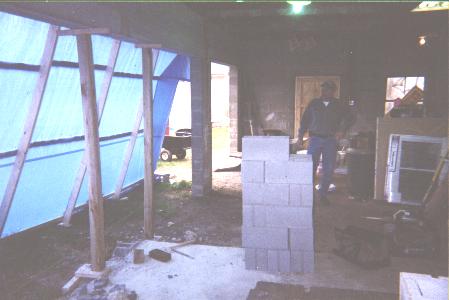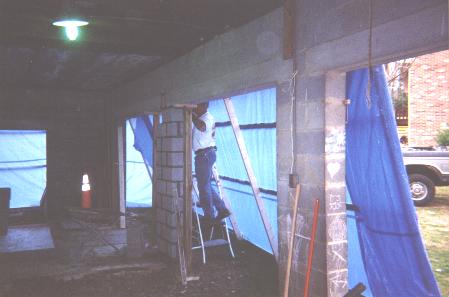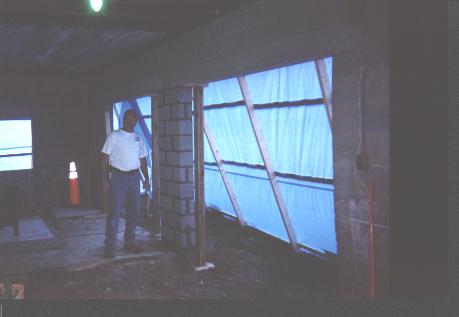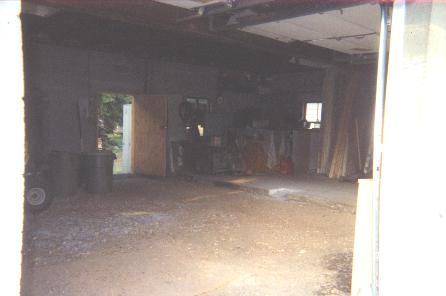 The wood beam that supported the roof has been replaced with a steel I-beam. The cinderblock columns are gone, and I'm ready to pour the concrete floor.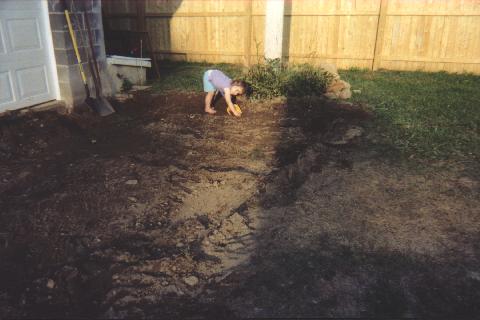 Now where would I be without my little helper.

There's probly a few more pics that have the garage in them, I just don't know where they are right now.
Here we are on concrete day. I spent a lot of time getting ready for this, moving stuff out of the garage, clearing and leveling the floor, and digging up soil out front for the apron.You can see from these photos that I already have the garage doors installed thanks to my Lowes buddy Bill. He's the same fellow who did all the plumbing work in my house. Thanks Bill.
As always, I was able to count of my network of good friends to come out for the morning and help make easy work of the pour day.
Dave, Doug, Kevin, Bruce(how did you get him off that mountian?), Mikey, Trash Dave, Eddie Ed, Our Supervisor L.B., and Jodie in the kitchen with help from Casie and Samantha.
THANKS GUYS!!

Waiting for the truck to arrive.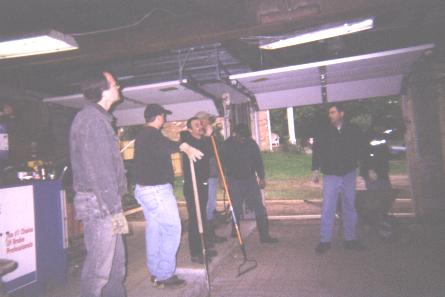 Here comes the truck, right on time.